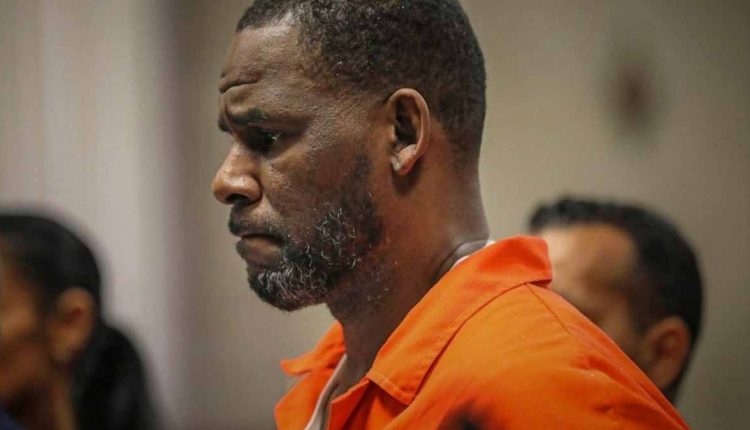 R. Kelly, singer-songwriter sentenced for 30 years for sex trafficking
R&B superstar R. Kelly has been sentenced for 30 years on Wednesday for using his stardom to sexually abuse young fans, comprising of minors, in a systematic strategy that went on for years.
Many of Kelly's victims told court in New York City, and Kelly himself, that he had deceived and preyed on many of his accusers.
One of his unnamed sufferers addressed him by saying, "You made me do things that broke my spirit. I literally wished I would die because of how low you made me feel".
Do you remember that?" She addressed Kelly directly.
The king of R&B was found at fault last year of racketeering and sex trafficking at a trial that gave voice to his victims who thought that their issues were being neglected just because they were Black women.
A 55-year-old, didn't give any statement and had no reaction upon hearing his penalty, which also comprises a $100,000 fine. He has denied his crimes and plans to appeal his conviction.
Another one of his sufferers said- "Victims are no longer the preyed-on individuals we once were".
"There wasn't a day in my life, up until this moment, that I actually believed that the judicial system would come through for Black and brown girls," she added outside court.
Another woman weeping as she addressed the court, also mentioned that R. Kelly's sentence brought back her belief in the legal framework.
She further mentions that Kelly exploited her when was 17, after she went to a concert.
Jennifer Bonjean, Kelly's lawyer, said he was "devastated" by the judgment and disheartened by what he had heard.
"He's a human being. He feels what other people are feeling. But that doesn't mean that he can accept responsibility in the way that the government would like him to and other people would like him to. Because he disagrees with the characterizations that have been made about him," she mentioned.
"I hope this sentencing serves as its own testimony that it doesn't matter how powerful, rich or famous your abuser may be or how small they make you feel — justice only hears the truth," Brooklyn US Attorney Breon Peace said on Wednesday.
#MeToo reckoning brought extensive furiousness over Kelly's wrongdoings. Jury also freed the singer from child pornography charges in 2008 in Chicago.
Many accusers testified that Kelly subjected them to sadistic acts when they were underage.
The victims were made to sign non-disclosure forms and were subjected to punishments such as spankings if they broke any rule which was also known as "Rob's rules."
Kelly also abused a 17-year-old boy and aspiring singer. The singer met him at McDonald's and invited the boy to his Chicago studio. Later Kelly had sexual contact with him while he was still young.
Ann Donnelly US District Judge said
"The horrors your victims endured, "No price was too high to pay for your happiness."
A 17-year-old aspiring singer, Lizette Martinez met Kelly at a mall in Florida
Singer promised her of guidence in music career but ended up as "a sex slave," she mentioned on Wednesday outside court.
At the trial, proof was given about a forgery marriage scheme devised to save Kelly after he feared he had impregnated the princess of R&B Aaliyah in 1994 when she was 15.
His present lawyers argued that he should not get punishment for more than 10 years because he had a
distressing childhood "involving severe, prolonged childhood sexual abuse, poverty, and violence."
As a mature person with "literacy deficiencies," the singer was "repeatedly defrauded and financially abused, often by the people he paid to protect him," his lawyers mentioned.
Most of the victims are unnamed.
The Associated Press does not mentioned names who say they have been sexually molested or abused, unless they come forward themselves, like Lizette Martinez has.
Singer has been in prison without bail since 2019. He is still facing child pornography charges and obstruction-of-justice charges in Chicago. Trial is set to start from 15th August.